Leveraging your information stores to improve project outcomes
Folio delivers a dynamic project environment founded on rigorous IM thinking. With an easy to use folder-like interface and the ability to integrate multiple repositories, Folio can bring together business assets, functions, disciplines and business processes.
Folio addresses challenges such as:
Reducing duplication in Network drives
Improving search across drives where information has not been organised or tagged
Deploying standard naming conventions to aid search
Minimising the frustration of navigating down multiple folder trees only to find them empty
Folio provides two main interfaces: a simple user interface for navigation and search, and a more sophisticated interface for clean-up and automatic tagging.
Folio works with SharePoint, network drives or other document management systems. It provides an enhanced document library experience that can augment existing content repositories, delivering specific oil and gas functionality to your information stores.
Folio provides a rich, yet intuitive user experience to enable easy sharing of content, including metadata tagging to improve search and visualisation. An enhanced folder environment lets administrators create a context-rich publishing environment that allows users to drag and drop content into either a central area, or specific folders and inherit metadata.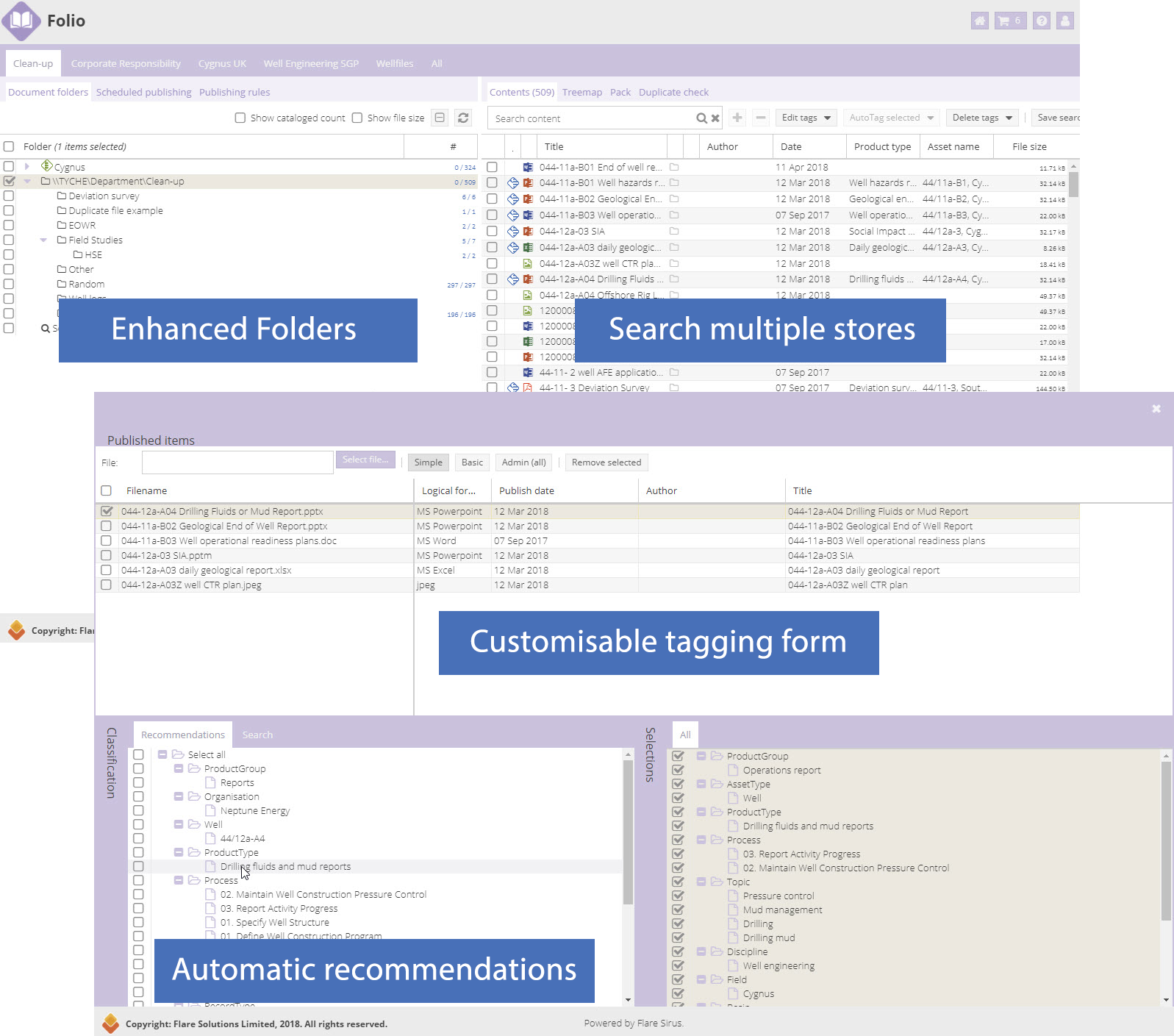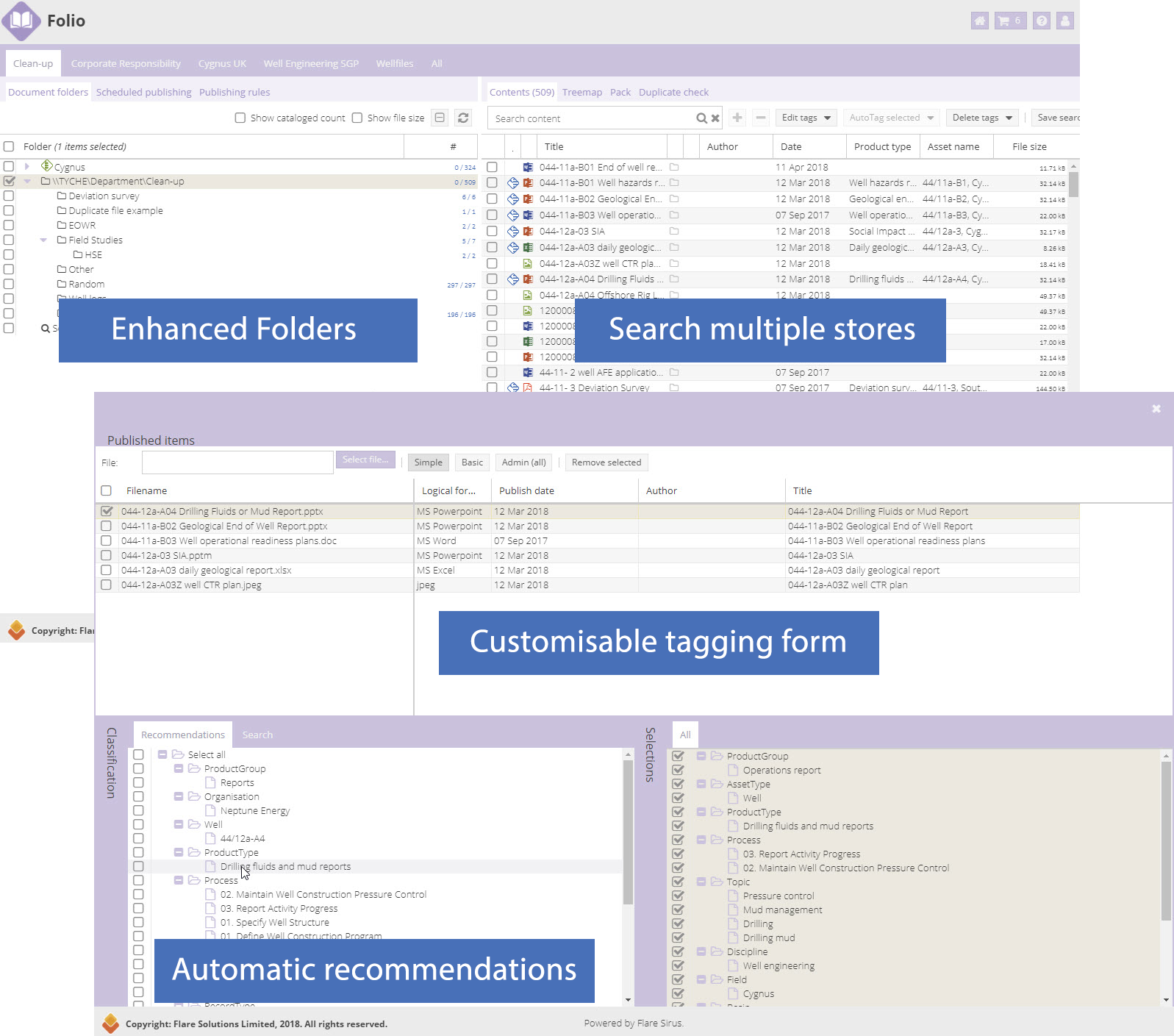 Publish forms can be customised to support different user communities and data types. General users may experience a simple publish form, whilst advanced users can take advantage of a richer attribute set. Special attributes based on content type, e.g. well logs, can be identified, adding curve names and depth attributes to the publish form.
The solution provides a simple front-end experience that can overlay multiple repositories simultaneously, while delivering enhanced capability through the back-end systems. This results in improved connectivity, search and visualisation capabilities, and helps to ensure the success of your EDMS projects.
Key Features
Enhanced folder structures
Drag and drop publishing
Metadata/tagging inheritance
Auto-classification
Customisable publish form
Content routing based on business rules
Configurable adaptors for each SharePoint library
Publish multiple items at once
Leverage naming standards
Duplicate checks and auto-file renaming
Designed specifically for the Oil & Gas business
Benefits
Inherit tags based on structure
Improve tagging of content
Integrate seamlessly with SharePoint co-authoring
Enhanced version handling
Easy integration with taxonomies
Improve future search precision, ranking and recall
Scalable solutions capable of handling millions of wells, fields etc.
Reduce hidden deployment costs
GET IN TOUCH WITH US TODAY